You almost certainly already have one. video conferencing application installed on your mobile. And it's also almost certain that you never realized how important these apps are in people's lives, especially after this period of global pandemic.
Although, outside of Brazil, this feature is already being used and implemented in people's daily lives much more easily than here in Brazil, these applications had their "boom" after employees had to work from home every day .
A video conferencing app is great for employees, business people, parents and children, lovers and long-lost friends. If you already have one installed or not, you will certainly want to know more about them. Read this article until the end and choose the best one. Good reading.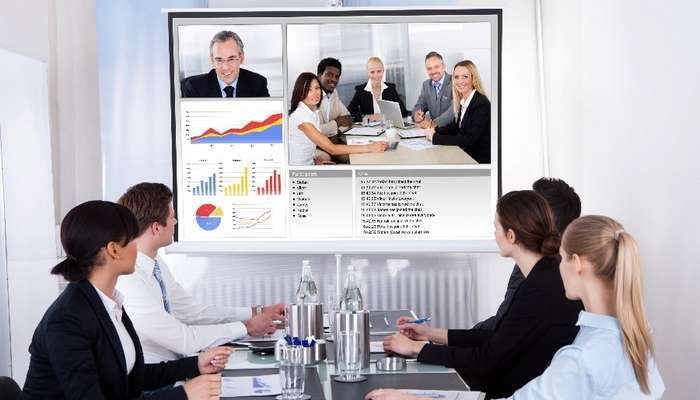 "Whatsapp" and "Facebook Messenger": excellent app options for videoconferencing
"Whatsapp" is certainly the most used video conferencing application in the world. The number goes from 2 to a maximum limit of 8 people who can see and talk to each other at the same time, even in different parts of the world. Amazing isn't it?
However, if you want to reach a larger number of participants, then download the "Facebook Messenger" app, because, like it, you can gather up to 50 people in the same call, using video, voice or both. Can be used on iOS, Android phones or computer.
"Facetime" and "Instagram": amazing features at your disposal
The "FaceTime" app is excellent for shortening distances between people, but it can only be used on Apple devices: iPhone, Macbooks, iPads or iPod Touches. It has a limit between 2 and 32 people, depending on the device version.
The videoconferencing application made available by "Instagram", through the Direct feature, allows a number of up to 6 people to talk at the same time, by video or just voice. For this, you need to adjust some settings in your profile.
For those who are fans of the giant Google: "Google Meet or Hangouts" and "Google Duo"
If you have a paid subscription, you can use and record video conferences on "Google Meet" with up to 250 people. If you choose to use it for free, then use "Google Hangouts", which allows up to 10 people and also screen sharing.
"Google Duo" is another spectacular option for a videoconferencing application, whose resources are focused on making video calls. With it, you can gather up to 12 people. It can be downloaded for free on Android and iOS smartphones.
"Microsoft Teams" and "Zoom": 2 apps that make a difference in meetings
The "Zoom" videoconferencing application is widely used and appreciated for the simplicity of its features. It is available to download for free on iOS and Android devices. It has a free version that brings together up to 100 people.
The "Microsoft Teams" app works most of the time as an application for corporate communication. Whether using the paid or free version (for an indefinite period), the user can share the screen and gather 300 people in a meeting.
Discover other great videoconferencing application options
For us, the best app for video conferencing is "facebook messenger". And you? Among the ones you've seen so far, which one do you think is the best? Are you still in doubt about it? We are sorry to inform you, but we will feed your doubts a little more!
Below we'll show you other excellent options that you can download on your cell phone (whether it's an iPhone or an Android), in versions that can be free or paid. For work, for your family or love life, you will certainly enjoy each one of them.
Skype: Here we have the oldest videoconferencing app of all (it's been around since 2005). It is available for cell phones (iOS and Android) and computers, bringing together up to 50 participants, where the user can share screen, record and download their meeting later.
Viber: this video conferencing application works similarly to Whatsapp. We say this because the means by which it conducts meetings is using the participants' cell phone number. Its limitation consists in the fact that it only allows the meeting between 2 people, but, depending on what you need it for, this will not be a problem, correct? It can be downloaded for free on iOS and Android phones. It can also be used on computers and notebooks.
Snapchat: as they say, it was this app that inspired the much-loved "Stories" format on social networks. It allows calls between two people or groups, involving a maximum number of 15 participants. It can be downloaded on Android and iOS phones.
Other video conferencing application options that you can download on your smartphone or computer are: "JustTalk", "Discord", "Houseparty", "BlueJeans" and "WeChat". Go to your app store (Google Play Store and App Store) and download them all.
Visit our website and check out our tips for courses
Ready! Your professional, love or family life will never be the same after reading this article. Discovering that there are so many options and resources for getting closer to the people we love or becoming more productive at work is amazing. See you soon!