Have you ever thought about using the technology of a dating app to find the man or woman of your life? No?! Know that thousands of people around the world use these apps with great success. How about knowing a little more about it?
Who knows, maybe your "other half" or "the lid for your pot", as our grandparents used to say, is currently using an application like this. This could be a great chance for you to get to know him/her.
If you're not looking for anything serious, a dating app can also introduce you to new friends or simply flirt. It also serves to color your friendship a little. Discover the best apps we've separated for you.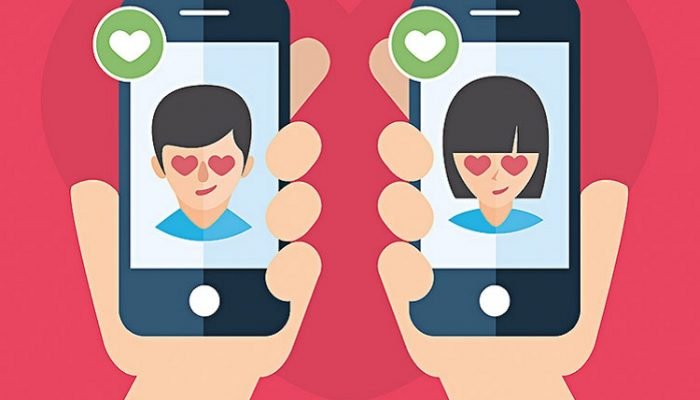 Badoo: are you looking for dating or friendship?
It is one of the largest and most famous social networks in the world and is widely used in the virtual environment by people looking to meet new people.
What draws a lot of attention about it is the simplicity that it offers to its users, whether in the Portuguese language that it makes available for their access or in the creation of their profile. Its use is free.
The Badoo dating application allows you to access it using your mobile device or even through your computer. It offers a cool feature that lets you know who's been looking at your profile.
Grindr: The Best LGBTQI+ Dating App
It is an application aimed at a very specific audience, which also seeks the best way to relate to other people with the same ideas and tastes, or who knows, even their "soul mate".
The app also uses the location of its users to suggest and show people registered on the platform that are closest to you. To find out more about her or him, just click on the photo and start a good conversation.
The application has 2 versions: paid and free. For those who don't care about ads, the free version is an excellent option. For those who want more features, such as uploading multiple photos at once, we suggest the paid version.
Tinder: the most famous among the famous
Who hasn't heard of the Tinder dating app? He is so famous that he was even mentioned in very successful songs. It is certainly the most used application for those looking for a relationship.
Create your profile, set your preferences and enter your location. Ready! The app will do the rest for you. Based on what you've defined, he'll bring up lots of suitor suggestions for you. If you like one or more, mark YES.
If any of these people, after seeing your profile, do the same, then the famous "match" has happened and you and that person will be able to talk directly in the chat. From there it's up to you. Dating or friendship will depend solely on you.
OkCupid: for those who believe that relationships are serious
Working differently from most apps of its kind, OkCupid is not just based on simplified information or proximity to people. Here the conversation is more serious.
This dating application asks its users to share more detailed information about themselves, such as habits, religion and leisure. There is no need to be interested in each other to start talking.
With it, you have a broad view of the compatibility of someone else's profile with your profile. We all know that we don't rule the things of the heart, but there's a good chance of falling in love with someone who suits you a lot, right?
Other good dating app options for you
If you thought that finding the man or woman of your life using an app would come down to the 4 options above, you were really wrong. There are many options that technology brings to you. Discover some more:
Adopt a guy: with paid and free versions, this app was created to "empower" women. They like and put their suitors in "carts", all this with a lot of humor and relaxation. If you are a very serious person, you might like to have a different experience here.
eHarmony: very old application and its use is in English only. It also has 2 versions, and in the paid version, you can view unlimited photos and communicate better with your future boyfriend/girlfriend.
Bumble: also has free and paid versions that give you the right to know how many likes you have received. Here, too, it is "they" who take the initiative to establish contact. If "he" does not give a sign of life within 24 hours, the connection ceases to exist.
Of course, there are still others apps that you can search to find your great love or a good friendship. They are: "Poppin", "LOVOO", "Par Perfeito", "Her", "Once", "Happn", "Our Time" and "Divino Amor".
Visit our website and check out our tips for courses
You already understand that there is no shortage of options and helping you find someone to share your joys and love is the goal of all of them. Find the best option for you and we hope you also find the love of your life.