Know how check free CPF at SPC maybe it's one of the most important things you can learn in life, did you know that? This is important to you, as well as to the people you love.
After all, the difficult periods that our country has gone through in recent years and the challenges that each of us has faced, often ended up preventing some people from paying their bills on time.
And it's great to be able to consult a free CPF at the SPC, so you can be sure that everything is in order with your name and thus keep your financial life up to date. If the subject interests you, read the article and learn more. Good reading.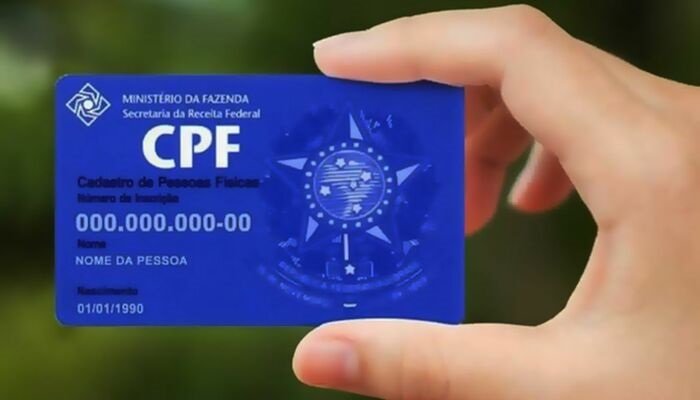 Find out more about the Credit Protection Service
The company SPC – Credit Protection Service (or SPC Brasil, as it is known) "is one of 4 companies" in Brazil that is dedicated to storing information on the history of payments and delays of individuals and companies.
When a company or a person wants to buy and pay in installments, they must have their CPF in order, with no delays in bills or outstanding debts. Companies consult the name and CPF in these companies before selling.
Therefore, to make sure your name is not dirty, it is important to know how to consult a free CPF at the SPC. Do this and rest assured to do your shopping or plan how to quickly settle your situation.
In addition to the Credit Protection Service, there are 3 other credit bureaus
Many people have never heard the term "credit bureau". If this is your case, rest assured, as this is the name given to a company that registers and stores the history of payments, delays and restrictions of a CPF or CNPJ.
Therefore, in addition to consulting the CPF for free at the SPC, you should also find out how your name is doing at 3 other companies. They are: "Serasa", "Quod" and "Boa Vista Serviços".
All of them store information about protests, bounced checks, lawsuits and payment behavior of all people and companies in Brazil. They even offer a score on each company and person. Do you know what the score is?
Understand what a credit score is and its importance in your life
It is important that, in addition to knowing how to consult a free CPF at SPC, you also know what a credit score is, how it works and why it is so important in your financial life.
Nowadays it is not enough just to have paid all the bills and not have a dirty name anymore. Most of the time, the person may not be able to buy in a store or get a loan or credit card because the score is bad.
The score is a score (from 0 to 1,000) that bureaus assign to the CPF, making a prediction that CPF will be able to pay the bill based on the payment history of recent years. It brings the probability that that CPF will default.
A smart decision: consult a free CPF at the SPC
Our! How much information is necessary to know and know beyond just making a query to find out the situation of the CPF, isn't that true? However, don't be discouraged. This will make you more owner of your financial life.
Don't allow the financial lack of control or the consequences of a difficult period to get in the way of your organization and debt payment. Knowing all this information will make you more prepared and organized.
And one of the ways to do this successfully is to learn how to consult a free CPF at the SPC. You will see that it is quite easy and simple. All you have to do is turn on your computer or notebook and access the internet. See how to do it:
With your computer or notebook connected to the internet, search in your preferred browser (Google Chrome, Internet Explorer or another) for the "Consumer Portal" of SPC Brasil
There you must click on "Create Access"
Fill in the requested information
Validate the link you will receive in the email
Enter a strong password.
Validate the token with the QR Code that will appear on the screen.
Learn how to query free CPF in SPC with just a few taps
Downloading the "SPC Consumer" app is the best option. know more on it to consult free CPF in the SPC. It is a free app and is available for Android and iPhone phones. Go to the app store right now and download it.
With it, in addition to being able to carry out a free consultation with your CPF, check what pending issues are negative within SPC Brasil, find out what your score is and how to increase your score.
Visit our website and check out our tips for courses.
You can still negotiate your debts and make arrangements to pay your debts with special conditions and discounts. Enjoy and regularize your financial life now. We hope you enjoyed the tips. See you soon.