Have you ever heard that our Ministry of Education, also known as MEC, is a government agency also responsible for providing courses, which in turn, are on the most varied subjects, aimed at different people, who also have different backgrounds academic?
The courses in question, in addition to being a great addition to your curriculum, which in turn will help your professional life, is also something very good for you to leverage your academic life, since obviously, through the course you will have an expanded repertoire of knowledge in an entirely significant way.
Therefore, if you are interested in obtaining more detailed information about it, we suggest that you continue reading and checking all the content that this brief and explanatory article has to offer, because here, we will not only present what the courses are, but also how to make your registration in it and several other things.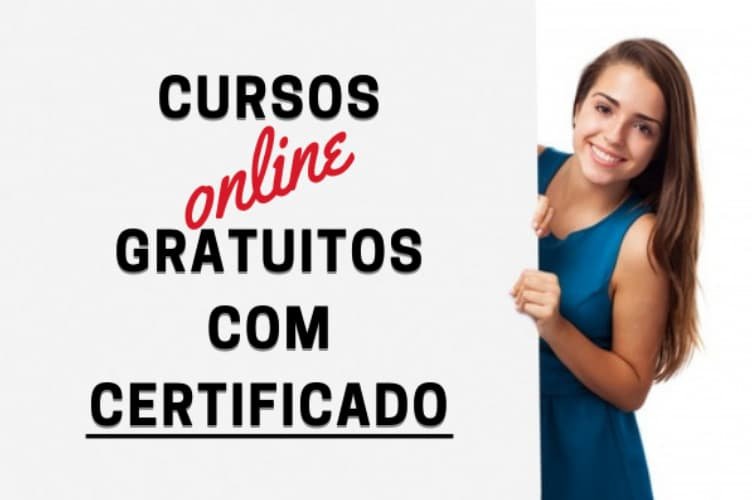 MEC - What is it and how does it work?
Before we can provide more detailed information about the courses that the MEC offers, it is interesting that we highlight, even if briefly, what actually the MEC, which, as already highlighted, is the acronym used to refer to the Ministry of Education, it comes.
At first, it is interesting that we highlight a little of its emergence, which occurred in the year 1930 through the government of Getúlio Vargas, however, the name it carried at the time was "Ministério dos Negócios da Educação e Saúde Pública".
It was only 23 years later, that is, in 1953, that the Ministry of Health gained autonomy, therefore, the name that was adopted by the body from then on was: "Ministry of Education and Culture", which since then has been helping thousands and thousands of students achieving their dream ok.
Referring now to what the body in question is responsible for doing, we can generally highlight that it has an obligation to improve the quality of education, be it from early childhood education, to professional and also technological.
Being therefore responsible for preparing and also executing the National Education Policy, the Ministry of Education and Culture is also the manager of several programs obviously aimed at students, such as:
ENEM-National High School Examination;
PROUNI-University for All Program;
FIES-;Student Financing Program
PRONATEC- National Program for Access to Technical Education and Employment.
And in addition to these well-known programs, MEC is also responsible for providing several courses, which in turn are completely free.
MEC - Free Courses
The Ministry of Education and Culture is responsible for offering various student programs, as already mentioned, however, it is worth emphasizing again that the government agency in question is also responsible for providing courses, which in turn are completely free.
The courses in question are distributed among several higher education institutions and in total there are 117, check out some of the following:
USP
Introduction to Computer Science with Python Part 1;
Introduction to Computer Science with Python Part 2;
Digital marketing;
Creating Startups: How to develop innovative businesses;
B2B marketing and sales: Closing new deals;
Innovate in team and business management: The company's growth;
UX / UI: Fundamentals for interface design;
Consolidating companies: Legal and financial structure;
Basic Applied Econometrics;
Introduction to Macroeconomic Analysis;
Introduction to Software Testing;
Integrated course program Introduction to Project Management Principles and Practices;
Non-parametric statistics for decision making;
Program yourself;
Concept maps for learning and collaborating;
Understanding Zika and Emerging Diseases;
Origins of life in the cosmic context.
UNICAMP
Basic Concepts of Logistics and Supply Chain;
Entrepreneurship and Entrepreneur Skills;
iOS Application Development and Design Course;
How to create apps with multiple screens for iPhone and iPad;
How to create 2D games for iPhone and iPad;
Sensitive complexity: A parallel between videogames and art;
Evidence Based Health.
ITA
Introduction to Systems Control;
Introduction to Modern Control;
Agile Development with Advanced Java;
Systems Control in Plan-s;
TDD – Test Driven Software Development;
Object Orientation with Java.
HARVARD - (different areas)
Arts and Design;
Business and Management;
Computer Science;
Data Science;
Educational and Organizational Development;
Environmental Science;
Government, Law and Policy;
History;
Humanities;
Mathematics and Data Analysis;
Medicine and Public Health;
Religion and Spirituality;
Science and Engineering;
Social Sciences.
How to Enroll in MEC's Free Courses
Now that you've seen most of the courses that MEC is responsible for making available free of charge in different areas and also educational institutions, it's important that we highlight how you can register.
First, it is interesting to highlight the fact that your registration can be done in a completely practical way, through the internet, more specifically, by accessing the following electronic address: https://avamec.mec.gov.br/#/curso/ list.
Later, you will need to select one of the several free courses that are being made available, so that you can read how it works and finally click on "Subscribe", and finally click on "Register", so that you can follow all the step by step that the site is suggesting.
That's it, within a few days you will be able to start the course you signed up for and at the end of it, you will have access to a diploma, which, as mentioned earlier, can be great for your resume, whether professional or educational.