When preparing your CV, it is essential to pay attention to the first job goal, as he will be the one that recruiters will pay attention to in the analysis and subsequent hiring of a new employee.
Statistics and research in the area of recruitment and selection indicate that an experienced recruiter takes an average of 30 seconds to analyze a resume and find out if it will be passed on for a more detailed analysis.
The first job objective in a resume is such a relevant factor that most of the time, more than 20% of resumes are set aside for not bringing this information clearly. Read this article until the end and learn more about it.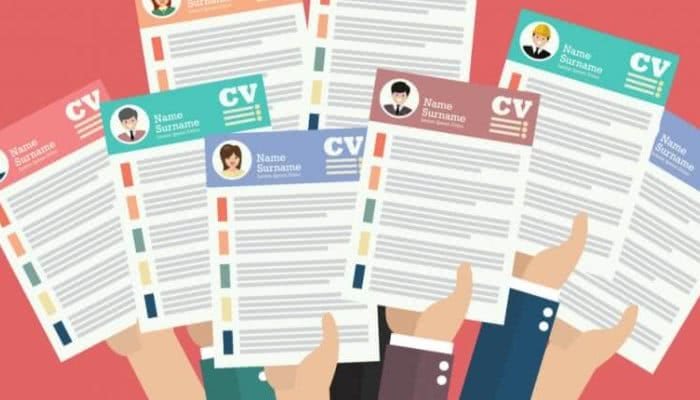 The first job objective on a resume is what most attracts the attention of recruiters
Of course, clearly defining the objective of the first job is not the only thing that matters in the preparation of a resume, however, according to information from the recruiters themselves, it is what most attracts their attention.
If that point is clear, everything else that appears on your resume should act as a complement to take you closer to the job you are looking for, especially here where your first job will be.
Your resume should be clear, objective and very transparent about the type of job you are looking for and especially about the skills and characteristics you have. Did you know that there are some apps that can help you with that?
Find out which apps can help you create a unique resume
Nothing better to help you set your first job goal than a resume writing app. Among all those that offer great features, do we like and recommend "Canva"? It is available for Android and iOS phones.
However, if you don't want to use something as elaborate as it is, you can use other simpler applications that will also make your resume more attractive and well-crafted.
As examples of this we suggest "My Curriculum", "Pages", "Microsoft Word", "Microsoft Power Point" and "Google Doc". All of them are free and can be downloaded from the Google Play Store or App Store, depending on your cell phone.
Some examples of first job objectives to enrich your resume
We are going through a period in which the competition to find your first job is very fierce, for that reason we are going to help you to define your first job objective in a very safe way.
As we have already seen above, it will be a fundamental piece to open the doors of your first job, therefore, we will treat it with respect and seriousness. This will also be how you will present yourself for your first interview.
The examples below have been validated by recruiters from the biggest companies in Brazil, which is why you're already ahead of other candidates who don't pay attention to details like that. Check out some of the best examples:
"In search of my first job, I intend to take advantage of this opportunity at your company to contribute to improving results, while gaining more experience."
"I'm looking for my first job opportunity here after graduating and I'm sure I can contribute to your company's even greater success. My skills and abilities will be developed as I grow professionally."
"Today, I present myself as a professional at the beginning of my career, but I am sure that my professional future at your company will be long. I really want to help the company achieve all the objectives within its segment."
"My objective will always be to learn, with agility and interest, making all assignments related to the vacancy in question, steps to achieve the results that the company wants."
Discover some apps that will help you find your first job
The most important thing to consider when looking to set your first job goal is to rely on the help of technology that we have at our disposal today. Nothing better for this than downloading good job applications on your smartphone.
The "Jobs" app is the first option we suggest. With it, you don't need to subscribe or register to consult the many job opportunities available.
Another good application, very well known and traditional, is "Catho". Look for it in your app store. You can use it for free for 30 days and, if you like it, then subscribe.
Get to know some more job app options to download on your smartphone
We think the best of the best is "Linkedin". It has everything you need to find your dream job after you've set that first job goal on your resume.
Other excellent options for you may also be: "Trovit Jobs" and "SINE – Job Vacancies". Search for them in your app store and download them on your phone today to find the perfect job.
Visit our website and check out our tips for courses.
Each of these options that we present will take you closer to the ideal opportunity for your first job. Now it's up to you! We hope you enjoyed the tips and that you soon find what you are looking for. Good luck!