want to know the list of drugs provided by sus 2021? We will help you with this and other very important information and help you take good care of your health and enforce your rights as a citizen.
To access these medicines, it will be necessary that the user has been assisted by the SUS and that the prescription has been prescribed by a regular health professional in the functions and that they are within the rules of the Unified Health System - SUS.
The list of medicines provided by sus 2021 is especially important for people who need medicines and who cannot afford to pay for them, thus being able to purchase them for free or buy them with up to 90% discount.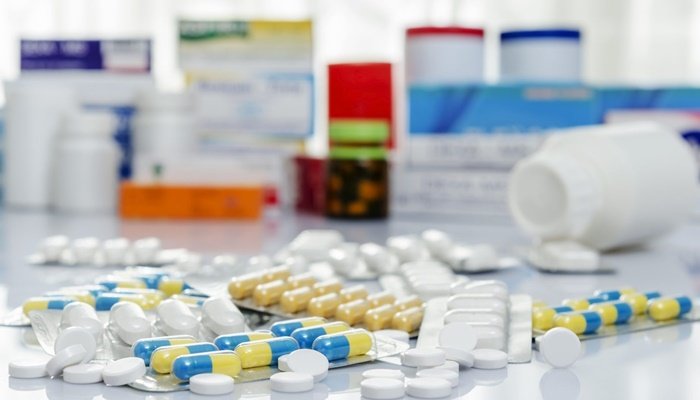 What types of medicines are citizens entitled to?
They are classified into 3 modalities: basic, strategic or specialized. For "basic" remedies (diabetes, hypertension, etc.), the user must go to a Popular Pharmacy with the prescription and documents (CPF and RG) in hand.
In the case of "strategic" medicines (tuberculosis, AIDS, leprosy) the user must attend the medical consultation with the medical form and the SUS card, going to a UDM – Medication Dispensing Unit.
"Specialized" medicines (rare diseases) are also part of the list of medicines provided by SUS 2021 and can be obtained when you go to a high-cost pharmacy and make the request, with the necessary documentation.
What is Popular Pharmacy and who can use it?
The Popular Pharmacy of Brazil was created by the Federal Government in 2004 and supplies medicines made available by the SUS free of charge (some types of medicine) or with discounts of up to 90%. Learn more about it.
To access free medicines or with discounts of up to 90% through the SUS, the user goes to a UBS (Basic Health Unit) or Popular Pharmacy with RG and CPF, proof of residence, SUS card (made on the spot) and a prescription.
The free remedies are for asthma, diabetes and hypertension. With discounts are anti-inflammatories, antibiotics, antifungals and anxiolytics. Medicines for chronic illnesses, such as cancer, are also available.
More information on the list of drugs provided by SUS 2021
The list of medicines provided by SUS 2021 is quite extensive, however, you can discover some of them here, by reading this article. We've listed some of them below, so check them out:
For hypertension: Captopril 25 mg; Losartan potassium 50 mg; Atenolol 25 mg; enalapril maleate 10 mg; Propranolol Hydrochloride 40 mg and Hydrochlorothiazide 25 mg;
For asthma: Salbutamol sulfate 5 mg; Ipratropium bromide 0.25 mg/mL; Salbutamol sulfate 100 mcg; beclomethasone dipropionate 200 mcg/dose; Beclomethasone Dipropionate 200 mcg/capsule; Beclomethasone Dipropionate 50 mcg; Beclomethasone Dipropionate 250 mcg; and Ipratropium bromide 0.02 mg/dose
For diabetes: Metformin hydrochloride 850 mg; glibenclamide 5 mg; Metformin Hydrochloride 500 mg; Human insulin 100 IU/ml; Regular human insulin 100 IU/mL and metformin hydrochloride 500 g – long-acting.
For glaucoma: Timolol Maleate 2.5mg and Timolol Maleate 5 mg.
For osteoporosis: Alendronate sodium 70 mg
lobortis commodo nisi ullamcorper. Lobortis
lobortis commodo nisi ullamcorper. lobortis
For Parkinson's disease, Carbidopa 25 mg + Levodopa 250 mg and Benserazide Hydrochloride 25 mg + Levodopa 100 mg are available. For rhinitis, beclomethasone dipropionate 50 mcg, Budesonide 50 mcg and Budesonide 32 mcg.
When it comes to contraceptive drugs, it offers: Estradiol Valerate 5 mg + Norethisterone Enanthate 50 mg, Norethisterone 0.35 mg and Ethinylestradiol 0.03 mg + Levonorgestrel 0.15 mg.
Learn more about RENAME: National List of Essential Medicines
Within the list of medicines provided by sus 2021 you will find RENAME, which is a specific list updated every 2 years. In 2020, SUS included 39 items, with 2 inputs and 37 medications, all free of charge. The next list will be in 2022.
It is important to know that, even if the SUS makes the medicine available in RENAME, it will not always be available in the Municipal List of Medicines, which lists the medicines available in your city.
To clarify all your doubts about the medicines provided by RENAME, any user just needs to call the Citizen Information Service, through the toll-free number of Disque Saúde (136).
"Aqui Tem Remédio" application and the list of medicines provided by SUS 2021
The creation of the application "Here's medicine" was excellent news for those who live in the city of São Paulo. In 2015, the Municipal Health Department created the access page on the internet and launched the smartphone app. Download now!
It's once again technology helping people and a way to get free medicine right in the palm of your hand. In this application you can find the nearest municipal health network pharmacies and the medicines you need.
Visit our website and check out our tips for courses
You can download the app and check the list of medications provided by SUS 2021 by accessing your mobile app store (App Store for iPhone or Google Play Store for Android) or accessing the website http://aquitemremedio.prefeitura.sp.gov .br.