The end of the year is here and knowing how to make a personalized christmas card – or well more than one – is a matter of priority for you and for many people. And with all the technology we have at our disposal, this is very easy.
The year 2021, like the previous one, was not a completely pleasant year. We continue to face the challenges of coexistence that is often far from the people we love as a reflection of the global pandemic.
That's why simple things like creating a personalized Christmas card tend to be a very affectionate way of being present, even virtually, with the people we care about. In this article you will know how to create the most beautiful cards. Good reading.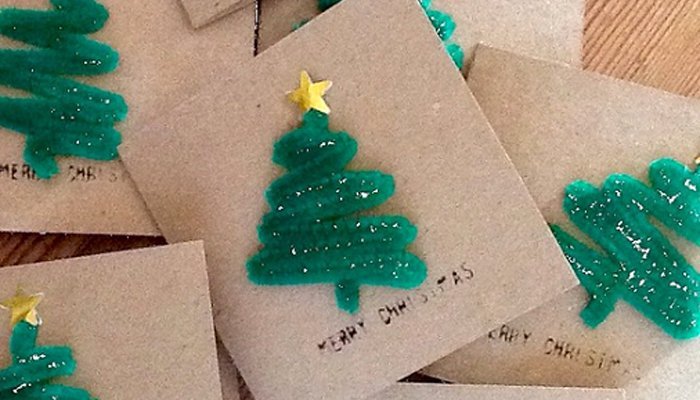 A bit of history: how did the custom of sending cards to people come about?
Of course, you just want to know how to make a personalized Christmas card, however, we know that when you know the story of something that will reach the hands of the important people in your life, you lend magic to what you are going to do.
And just imagine, sending something made by you, in a personalized way and with a touch of magic that only a good story can bring? The card you are going to make and send was first created in 1843 in London, England. Wow! This is really cool!
It all started when Sir Henry Cole, away from his family at the end of the year and without time to write them a happy holiday letter (a custom at that time), asked an artist friend to paint a beautiful drawing with a message.
A merry Christmas and a great new year!
These are very common sayings on the cards and messages we receive. And these are exactly what John Callicott Horsley (Sir Henry Cole's artist friend) wrote alongside the drawing he made. How cool, isn't it?
John C. Horsley divided the card into parts, drawing and coloring in the center a family celebrating the holidays around a large table, next to more fortunate people distributing food to needy children on the sides of the image.
Sir Henry Cole was so pleased with the result that he had 100 copies printed, which were painted one by one by the artist. Sir Henry then sent it to each of his family and friends. You are now ready to make a personalized Christmas card.
Adobe Spark: an excellent way to show your affection and love this holiday season
If you want to send a personalized Christmas card that is unique and at the same time impresses the people who will receive it, then you should use Adobe Spark to design your own.
You can access the cards and edit them using your computer or laptop. Just type Adobe Spark holiday cards into your favorite web browser and get started. The best thing is that you search for an image and start editing.
Want another awesome perk? Is that you can do all this through your smartphone (Android and iphone). Just go to the Google Play Store or App Store and download it on your phone. That's pretty cool, isn't it?
Create your personalized Christmas card using "Canva"
We're sure you've heard of Canva. But if you've never heard of it, don't worry. We tell you everything and you can be sure that your personalized Christmas card will be beautiful.
The Canva app works as an image and word editor, which you can use for free on your computer, notebook, tablet or cell phone. Bet you loved knowing that didn't you?
With it you'll access a gallery of options, where you'll edit your Christmas messages and put in them the essence of your feelings. Afterwards, just send the cards to your friends and family using social media or Whatsapp.
Discover other apps for you to make your personalized Christmas card
We found thecanvas", by far the best app to make a personalized Christmas card. The reason is simple: it is free and can be downloaded onto any type of cell phone, be it Android or iOS.
However, there are other options that you can research and use to send this very traditional and dear memory to the people you love and who love you so much. Discover some apps below:
Application "Christmas Cards"
App "Christmas Greeting Cards"
Application "Christmas Cards Animation"
App "Christmas Invitations"
Visit our website and check out our tips for courses.
Very good. We are very happy to be able to share with you a little history and such precious tips to strengthen the bonds of friendship and love with those you care about. We wish you to make many cards. See you soon!