Do you know or have heard about Kangaroo pregnancy app? We imagine that there is a very good chance that you haven't heard of him yet, however, if that is the case, in this article we will provide you with more information about him.
In Brazil, the majority of the population, with regard to pregnant women, is in a range that does not have comfortable financial conditions, much less the necessary medical support.
It is in this scenario that the Kangaroo pregnancy app appears. To help new or experienced mothers during their pregnancy periods. How can it help them and how does it work? Read the article until the end and find out more about the subject.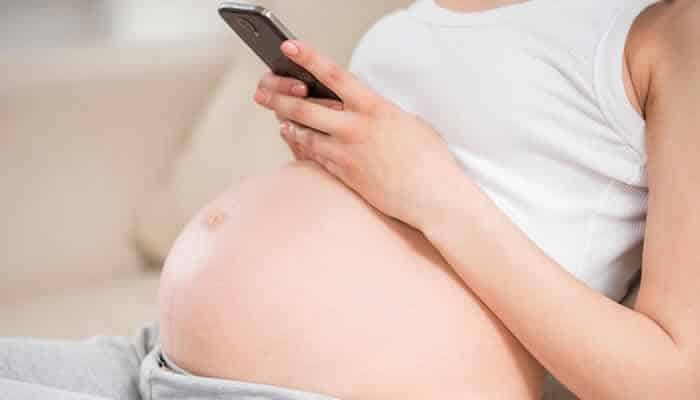 An overview of pregnancy and pregnant women in Brazil
When we talk about the Kanguru Pregnancy app, we delve into one of the most important issues in our country: the number of pregnant women and, especially, the number of pregnant teenagers.
According to research by IBGE and other competent bodies, the number of teenagers who become pregnant grows every year. This is largely due to the lack of adequate sexual orientation.
Along with this, it is observed that misinformation, whether about guidance or how to lead a healthy pregnancy, is the main source of all problems involving the subject. The idea of using an app to alleviate this is great.
Discover the most common illnesses during pregnancy
When it comes to using technology, as in the case of the Canguru Pregnancy app, the idea is not to solve 100% the difficulties that a woman or teenager may face during this period, but rather to alleviate and mainly help.
Since various information can be obtained from the beginning, pregnant women will also be able to prevent the emergence of diseases, which tend to be more common in pregnant women. Do you know what these diseases are?
Among the most common that affect pregnant women are: anemia, asthma, thyroid disorders, urinary tract infection, GDM – Gestational Diabetes mellitus, Zika, vaginosis and pre-eclampsia. Research a little more about them.
The Kangaroo pregnancy app is an important ally in a high-risk pregnancy
Of course, when we talk about the Kangaroo pregnancy app, we are thinking exactly about presenting pregnant women with an essential tool for having a good pregnancy. But not all pregnancies go as planned.
It is very common and the percentage of high-risk pregnancies has remained high in Brazil. And the fact that we recently had a pandemic in recent years contributed greatly to this number becoming worrying.
Using the app and staying informed are two actions that every woman should have as a goal once she starts this phase of pregnancy. Find out below the main symptoms that may indicate a gestational period at risk:
Having difficulty, beyond normal, in carrying out simple walks.
Excessive bleeding from the vagina.
When the heartbeat becomes accelerated suddenly, that is, without any apparent reason.
Observe contractions in the uterus early.
Early release of amniotic fluid.
Observe that the body or parts of the body swell suddenly, that is, from one moment to the next.
The baby stops moving for more than 24 hours.
Feeling nausea and vomiting frequently
The occurrence of fainting and dizziness frequently.
Feeling a lot of pain when urinating,
In addition to the Kangaroo pregnancy app, you can download other apps to help with pregnancy
As the idea is to bring a lot of information to you, we thought it would be good to present other options, in addition to the Kangaroo pregnancy app. They all have resources that can help you during this period of pregnancy.
They are: "Pregnancy +", "WeMoms", "GentleBirth", "Layette List – The Mamys", "Training for Pregnant Women", "Pregnancy Sprout", "Contractions in Pregnancy 9m", "Prenatal Yoga – Down Dog" and "My prenatal".
They all provide extremely useful and necessary information and resources for each phase of the baby's pregnancy. You can search for them in your phone's app store. All of them are free.
Discover the best app for your baby's pregnancy now
Of course we are talking about the Kangaroo pregnancy app. know more about it in your smartphone's app store. It can also be downloaded for free. Go to the Google Play Store or App Store right now and download it.
This app was developed by a renowned Brazilian doctor from Hospital Israelita Abert Einstein, follows international protocols and has already been downloaded by millions of people across Brazil. It's an absolute success.
Visit our website and check out our tips for courses.
Ready! If you've made it this far, you've already received a ton of cool tips that can help you prepare for your baby's arrival. Everything safely and with the certainty of a period of great happiness. We wish you good luck. See you soon.