What if we told you that Record has already started showing a new biblical novel? We're sure you'd say: Wow, good! I love the biblical soap operas that Record shows and I'm going to watch this one too.
The station was heavily criticized for airing the telenovelas without any order or sequence criteria as it is in the holy book, but we thought that each one of them was amazing to watch, even in random order.
On the last November 23rd, the new biblical soap opera called "The Bible" premiered, which has already been audience champion on the station. Below we will talk about this new success and others previously shown. Check out all the details!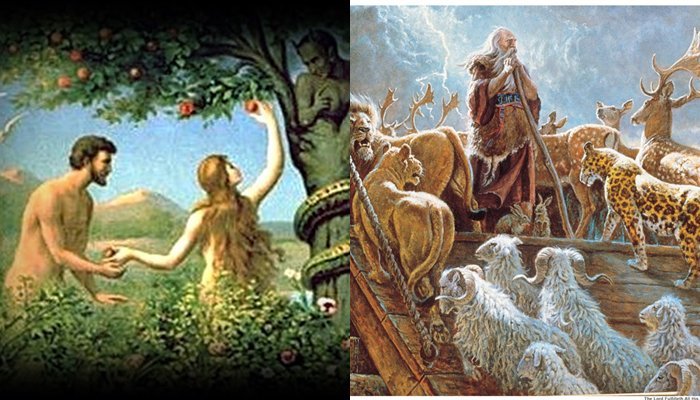 What to expect from the biblical novel that replaced the Genesis novel
A biblical novel that will replace the previous Genesis novel has to be, at the very least, fantastic. We won't expect less, will we? TV Record has made us badly used to the quality soap operas it has been showing for some years.
It is important to let you know that the new soap opera will take place at the same time as the previous one, that is, in prime time on TV Record, right after the end of Jornal da Record, at 9 pm.
To meet the requests of many soap opera fans, TV Record decided to make, this time, the soap opera in chronological order, that is, it will be shown within the times in which the books were written and the stories in the sequence as they happened.
How the other soap operas were shown and how you should watch them to understand them
To understand the difference between TV Record's showing of its soap operas compared to the chronological order of the books, let's show you a comparison. The soap operas were shown in the following order:
A História de Ester: this soap opera was shown in 2010.
Samson and Delilah: Aired in 2011
King David: aired in 2012
Joseph of Egypt and the miniseries A Bible (USA) were shown in 2013
Miracle of Jesus: 2014 and 2015
The 10 Commandments – Season 1: aired in 2015
The 10 Commandments – Season 2: aired in 2016
The Promised Land: shown in 2016 and 2017
Rico e Lázaro: shown in 2017
The Apocalypse: aired in 2017 and 2018
Jesus: shown in 2018 and 2019
Lia: Aired in 2018
Jezebel: aired in 2019
Genesis: Airing in 2021
Below, the order in which you can watch the telenovelas and thus understand the facts, as they happened: "Genesis", "Lia", "José do Egypt", "The 10 Commandments (parts 1 and 2)", "Promised Land " and "Samson and Delilah".
Then watch: "King David", "Ester", "Jezebel", "The Rich Man and Lazarus" and "Jesus". And now you can complete all of this by watching the new soap opera "The Bible", where some of the passages and stories will be detailed. It's going to be really cool, don't miss it!
Get to know a little more about your new passion: "The Bible"
We have no doubt that TV Record's new biblical soap opera will win you over, just as it has won us over. For those who like to read the sacred scriptures, watching these soap operas is giving life and face to the characters.
And this is very good, in addition to being able to be sure that we are correctly interpreting some passages that we often cannot understand very well how they happened.
Want to know something else really cool? Of course you do. Some of the plots displayed in previous novels (The 10 Commandments, Genesis and the Promised Land) will be re-exhibited and detailed for you to be moved again and to understand in detail.
A novel that will change your life
We expect nothing less from the biblical novel "The Bible". And than depending on TV Record, we can consider our expectations met. After all, we can count on "a narrative of God" in this soap opera. It's really cool to know that!
It's always good and exciting to watch the story of Adam and Eve and follow all the challenges that Noah overcame. And we can expect many plots to happen in the book of Genesis.
The story of Moses will be detailed and therefore, many joys and emotions will be told, in addition to being already curious about what the "promised land" will be like. We are, how about you? We will not take our eyes off the screen, that's a fact!
Watch the newest biblical soap opera using your cell phone
Have you ever heard or downloaded the PlayPLus app? No? So don't waste time and go to your cell phone's app store right now and download the app for free. It is available for Android and iOS.
Through this app you can watch the new biblical soap opera that will conquer your heart also on your Smart TV and computer. You can even customize what you watch and share it with your friends and family. Amazing, isn't it?
Visit our website and check out our tips for courses.
Other excellent options are to watch your soap opera using the You Tube application, accessing the Record channel or, through the Record TV app (called R7). That's it then! Now that you know everything, just watch and enjoy. Good fun and see you soon.