We have reached the end of the year and study for the enem online is one of the concerns that many people will have in the coming days. In fact, for those who have a defined plan, the matter has been on the agenda for a few months.
Some important questions: are you already studying for the ENEM or haven't you even started yet? Have you ever taken the test or is this your first time? No matter what your case is, we will inform you about everything you need to know to do well.
Check out the best strategies for studying for the enem online below. You can (and should) use applications to download on your smartphone, considerably improving your chances of getting a good grade. Read the article and get ready!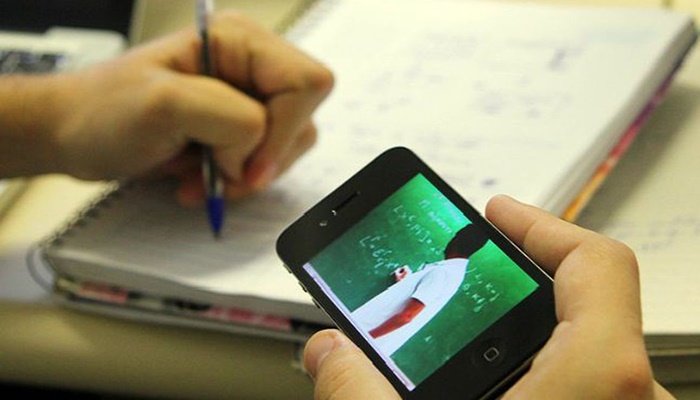 But, after all, what is enem and how does it work?
The acronym enem means "national high school exam". It was created in 1998 with the aim of measuring students' knowledge. Currently, it is the main gateway to higher education in Brazil.
The test consists of 1 essay and 180 multiple-choice questions on: Mathematics and its technologies, Natural sciences and their technologies, Human sciences and their technologies and finally, Languages, codes and their technologies.
What were the results in enem 2020?
Of the total of 5,893,369 students registered, only 2,795,369 attended. The large number of absentees (3,029,391) in the online and in-person mode of the exam is due to the pandemic period faced in the country.
Only 28 participants achieved the maximum grade out of a total of 2,723,583 corrected essays. In objective questions, the highest average was in Languages, codes and their technologies and the lowest was in Natural Sciences and their technologies.
What are the test dates?
For those who are dedicating themselves to studying for the enem online, it is important to know that the tests take place on 11/21 and 28/2021 for those who were already registered (paying or exempt). The tests administered on these dates will be in online and in-person versions.
The exams will be administered face-to-face, for people exempt in 2020 and people deprived of their liberty, will take place on January 9th and 16th, 2022. The release of ENEM 2021 grades is scheduled for January 21st, 2022.
What are the best strategies for studying for the ENEM online?
That a student should prepare as much in advance as possible is no secret, however, this is not always possible, so if this is your case, follow some important guidelines below.
Whether you are preparing at school, studying through books or at a course, you can use technology to support you at this stage. Check out some very useful strategies below to improve your performance on the test:
Being aware of all the content of the enem: this is a tip that may seem obvious, however, most students end up not performing well precisely because they do not bother to read the notice carefully. Once you are up to date with everything (dates, times, test time, required knowledge, etc.), you can look for tools that support you in your studies. It is important to remember that questions that address topics and facts that are prominent in the world and in Brazil are very common.
Practice, practice and practice: better than theory, just practice. Students who want to perform well in the tests must solve as many exercises from previous tests or simulations as they can. This has three purposes: the first to adapt to the test time, the second to improve the level of knowledge and the third to know how the questions will be presented to you on the day of the test.
Dedicate time to watching videos about the content to be studied: this is a different strategy, because, at the same time as it enriches your knowledge, it also takes you away from the monotony of studying the same subject for hours. Through videos you can give your brain a break from reasoning and you can enhance your learning through visual stimuli.
Practice writing the essay: this can be considered a "golden tip", as it is the part that represents the most challenge for the student to study for the online exam. But rest assured, we will help you with this too, after all, there are many online platforms where you can practice your writing and developing themes. This way you can measure your performance and know where possible errors are.
Above you have seen excellent tips to do well in your studies and during the test, however, another golden tip to do well is to download one or more apps to study for the enem online. Check out some apps below.
Discover some apps to study for the ENEM online
An excellent application for studying for the enem online is "Approved". With this suggestive name, it's a pleasure to study, isn't it? It can be downloaded on Android and iPhone phones and is free. Organize your studies now with this app.
Want to stay focused and avoid distractions? Then download "AppBlock. That's right! Its main function is to block the use of some apps that normally distract you. Just plan your study time and improve your performance.
Visit our website and check out our tips for courses
Geekie Games Enem, Passei Direto, Physics Básica, Easy Study, Redação Nota 1000, Duolingo, QuizUp, TV Escola, App Prova, PhotoMath, Português Owl and Physics Interactive are other excellent app options. Download them all and good studying.