You've certainly heard of waze app, is not true? Especially if you own a car, work with your car every day or simply face the many challenges that your city's traffic offers.
Using Waze has become essential for more than 140 million users around the world. It is very easy to use and offers a wide list of features that allow even new drivers to adapt to it.
The Waze app takes you from one point to another, takes you out of traffic, warns you when you are above the permitted speed and the presence of speed cameras in cities and on the roads. However, we will show you more than that. Read the article until the end and find out more.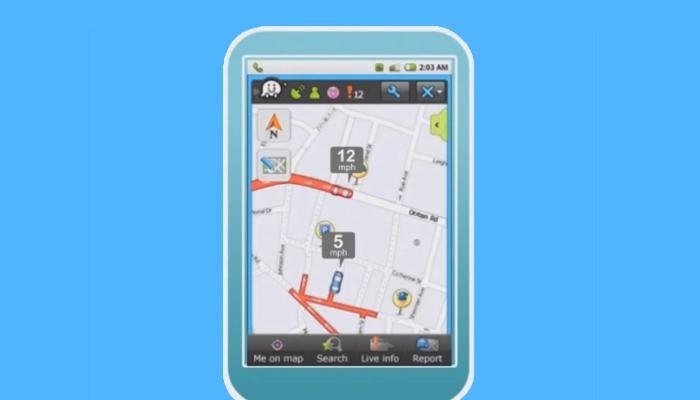 An important tool to reduce accidents
It's not news to any of us that Brazil is one of the countries in the world with the highest number of deaths from traffic accidents. Excessive speed and driver distraction are among the main reasons for this to happen.
When you live in a country that is among the 10 countries with the highest number of traffic deaths, having a tool at hand that helps reduce these alarming numbers can be an excellent option.
In this aspect, the Waze app has been of great value to the thousands of drivers who have downloaded the app on their cell phones. Its function in this case is preventive and that, in itself, is a good reason to download it. Do not you think?
Learn a little more about the Waze app
When it comes to GPS being used on cell phones, Waze is considered one of the first to show its face. It was founded in Israel in 2006 and quickly gained fans all over the world.
Such was its success that the giant Google purchased it in 2013 for 966 million dollars and it is currently estimated that it has a version for use in more than 50 different languages. It's an international passion!
Waze has artificial intelligence among its features, which means the application can learn your frequent paths and start suggesting the best routes.
Waze app: the real power is in your hands
If you are a Waze user, you will already know many of the things we will talk about here. However, if you don't use it yet, be aware, as there are several features and advantages that can turn into benefits in your life and the lives of other people.
Waze users feel powerful with it, after all, when it is open on their smartphone, it is possible to exchange information with other users in real time. That's right! It is possible to warn about difficulties or events that have occurred.
When a user (or "wazer" as an application user is affectionately called) enters or confirms information, the application itself collects this information, analyzes it and distributes it immediately to the other "wazers".
More advantages and benefits for Wazers
The Waze app has some very strong competitors that are starting to gain ground among many drivers around the world. Among them is Google Maps, which for many is considered even better than Waze, in many ways.
There is also "Here WeGo", "Maps.Me" and "Tom Tom Brasil". Each offering similar or different features and functionality. However, Waze is considered by many to be "unbeatable and unique". Discover some advantages and benefits:
Local traffic conditions can be reported by any user in a fully automated way;
Provides users with alerts about local police and possible dangers;
Suggests constant redirection of your route, which saves time;
All of its maps are updated by experts from each location, which guarantees greater assertiveness;
Allows streaming integration;
It offers users who own motorcycles an exclusive navigation mode;
It has a service for tracking nearby friends for possible interactions.
In addition to all this, we can highlight as benefits the warning indicating the speed allowed on the road, the alert from fixed and mobile speed cameras (through warnings from other users) and a quick change in routes, when necessary.
How to download the Waze app and use it offline
Excellent news for you who want to use application waze is that there is a trick to using it offline. After selecting the destination and creating the available routes, tap "Overview" to load the information.
Ready! Now you can disconnect your cell phone from the internet and use the map, however, it is essential that, in order not to lose the data obtained, you keep the application open in the background.
Visit our website and check out our tips for courses
To download the best GPS app in the world, simply open your cell phone's app store (Apple Store or Google Play Store) and search for it by name. What are you waiting for? Download the Waze app right now!